China Eastern's daily passenger count exceeds 200,000, number of international flights expected to grow 220 pct in January

2023-01-18

AP News
China Eastern Airlines (China Eastern) has recently seen a sharp increase in its daily passenger count as the number of its flights gradually recovered. On Jan. 12, 2023, the company operated 2,030 flights and handled more than 210,000 passenger trips, which represented a new high in the recent six months.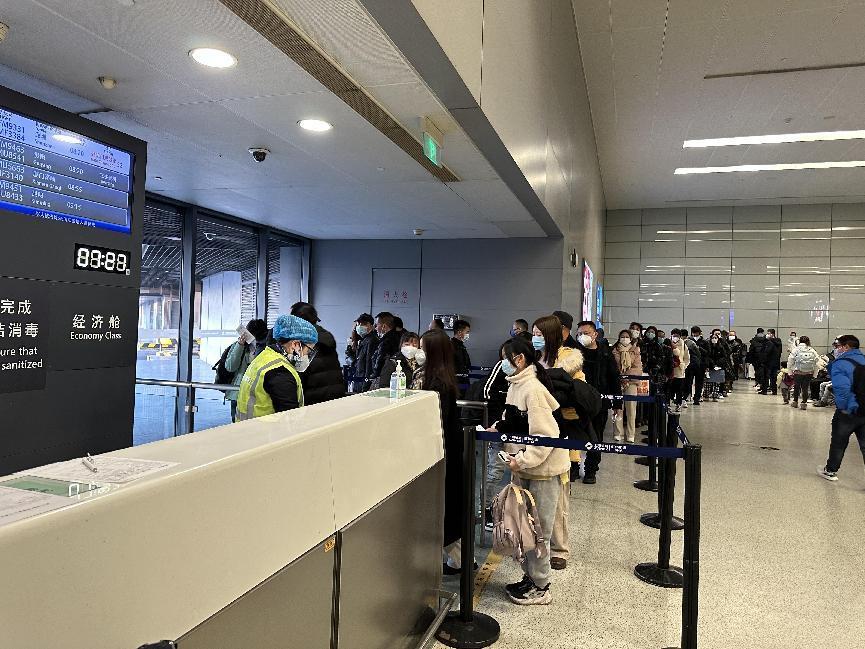 In mid-January, the number of flights and passenger flow of the airline has continued to rise, while the number of inbound and outbound trips starting to rebound with the resumption of international routes.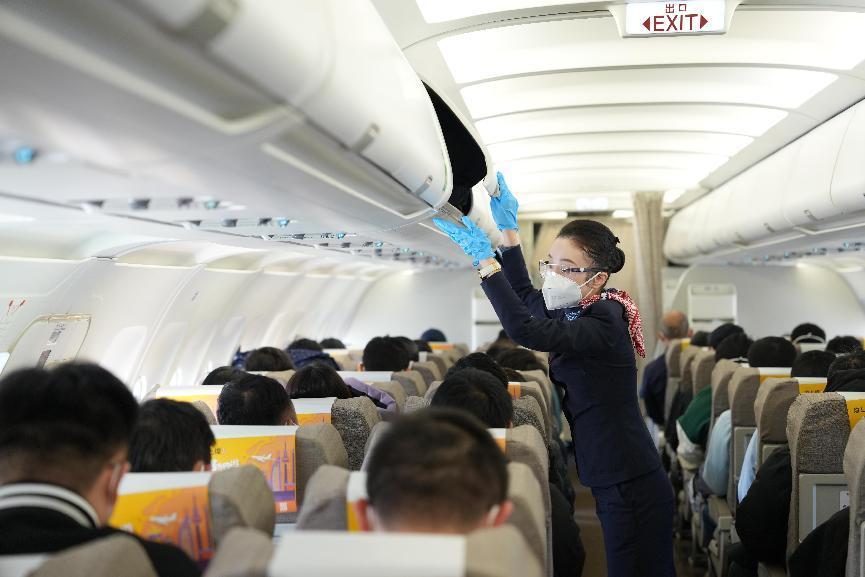 According to the international flight schedules recently released by China Eastern, the airline plans to operate 400 international flights on 43 routes between Jan. 8 and 31, with the number of international flights climbing 220 percent year on year.
The company has also resumed flights on international routes between Shanghai and Southeast Asian countries, Australia, and European countries and increased the frequency of flights on these routes.
China Eastern pays close attention to the demand of the international market and relevant conditions in overseas airports, continuously optimizes and adjusts its network of international air routes, makes reasonable flight schedules, and resumes some popular international air routes in an orderly manner.
According to the airline, it has operated three flights a week between Shanghai and Budapest since Jan. 15, and will increase the frequency of flights between Shanghai and Singapore to twice a week starting Jan. 20 and operate three flights a week between Shanghai and Auckland starting Jan. 22.
It will operate three flights a week between Shanghai and Melbourne starting Jan. 23, and increase the frequency of the flights to four times a week starting Feb. 5.
China Eastern is also planning to resume flights on air routes including those between Shanghai and Manila, Ho Chi Minh City, Jakarta, Dubai, Yangon, Phnom Penh, Siem Reap, and the island of Bali, and between Beijing Daxing International Airport and Hong Kong and Bangkok, and further increase the frequency of flights on other routes.
China Eastern will continue to pay attention to the policies and requirements of various countries, carry out training in various services and practical skills for staff members in advance, expand ground service teams at airports, in a bid to provide better services for inbound and outbound passengers.
Disclaimer: This article is reproduced from other media. The purpose of reprinting is to convey more information. It does not mean that this website agrees with its views and is responsible for its authenticity, and does not bear any legal responsibility. All resources on this site are collected on the Internet. The purpose of sharing is for everyone's learning and reference only. If there is copyright or intellectual property infringement, please leave us a message.